Deal Momentum Into Closes
Let Buyers Self-Qualify to Build Deal Momentum
Sellers spend 35%-40% of their time chasing poorly qualified, drifting deals with little likelihood of closing. According to InsideSales, just 28% of forecasted deals close in the same quarter they are forecasted.
The best way to accelerate deal momentum out of a 1st call is to let buyers self-qualify themselves, first as an individual champion and then as a stakeholder group, by committing to steps they are willing to take to build organizational readiness to buy.
Winalytics Deal Momentum into Closed Won Playbook builds raises mid-stage deal close rates and forecast accuracy by an average of 30%+ with the tools you need to continually qualify a group of buyers level of interest in your purchasing your products.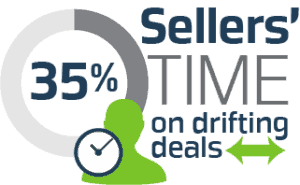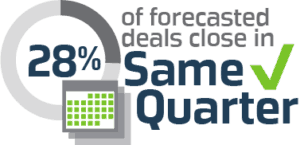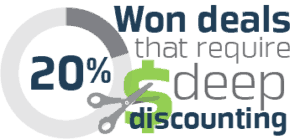 Playbook Tools
We help you build deal momentum by identify the buyer asks or "gets", the pricing to value formula and value by buyer role gap-capability alignment most associated with your deals that are most likely to close.

Buyer Gets by Sales Stages
Sellers often focus on what we do during the sales process (e.g. 1st call, demo, proposal), but the things we ask and get buyers to do to build buying readiness are the strongest deal qualifiers.

Stakeholder Group Priorities
Deal momentum starts with a champion, but a purchase almost always goes through a Stakeholder Group, who must together identify and prioritize their critical goals.

Pricing, ROI, and Outcomes
Pricing should always be positioned as an investment in value with that drives specific buyer outcomes and ROI rather than just a budget item that needs to be funded.

Value Pathways by Buyer Role
Each buyer role in the decision process has a different set of goals, questions, and concerns that need to be addressed and often can be pre-empted as we build a case for a purchase.
Alternatives & Positioning
In a noisy marketing, having a succinct summary of our value relative to each internal or external alternative is often a key part of building momentum out of stakeholder call.

Negotiation into Land/Expand
Before finalizing and negotiating a proposal, we should use a checklist to confirm value by buyer roles, alternatives, decision process and value bundles that support landing and expanding.