Content Strategy & Sales Enablement
Grow sales 40% faster over industry benchmark with personalized content.
Most sales teams don't personalize their sales content to their buyer, and it shows. The sales teams we train know how to execute effective sales enablement content strategies. Their content engine delivers consistent, personalized, value-oriented content for each buyer. Increase buyer engagement, satisfaction, conversion, and long-term customer loyalty by learning our content strategy best practices.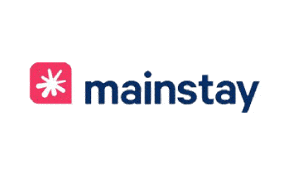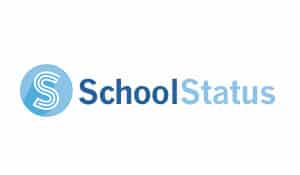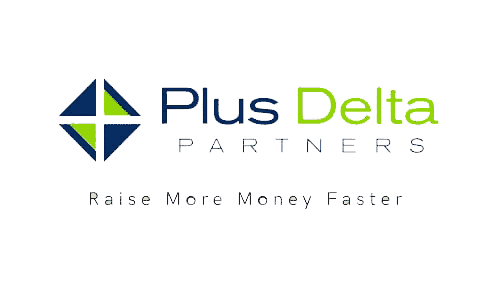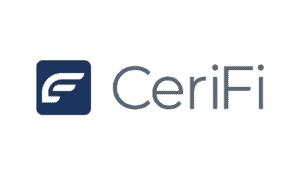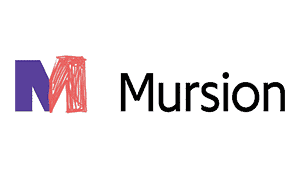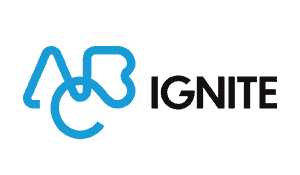 Content Strategy & Sales Enablement
Grow with Winalytics
Our content strategy and sales enablement training helps clients unlock the power of personalized buyer journeys. Research reveals that companies that master buyer personalization grow 40% faster than their peers. Our clients achieve this growth because they know how to execute a winning content strategy. Their buyers get the right content at the right moment with messaging that is consistent across all channels. Our clients invested in their sales enablement content engine, and now they are able to achieve buyer personalization at scale.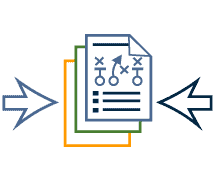 Our Services
How We Can Help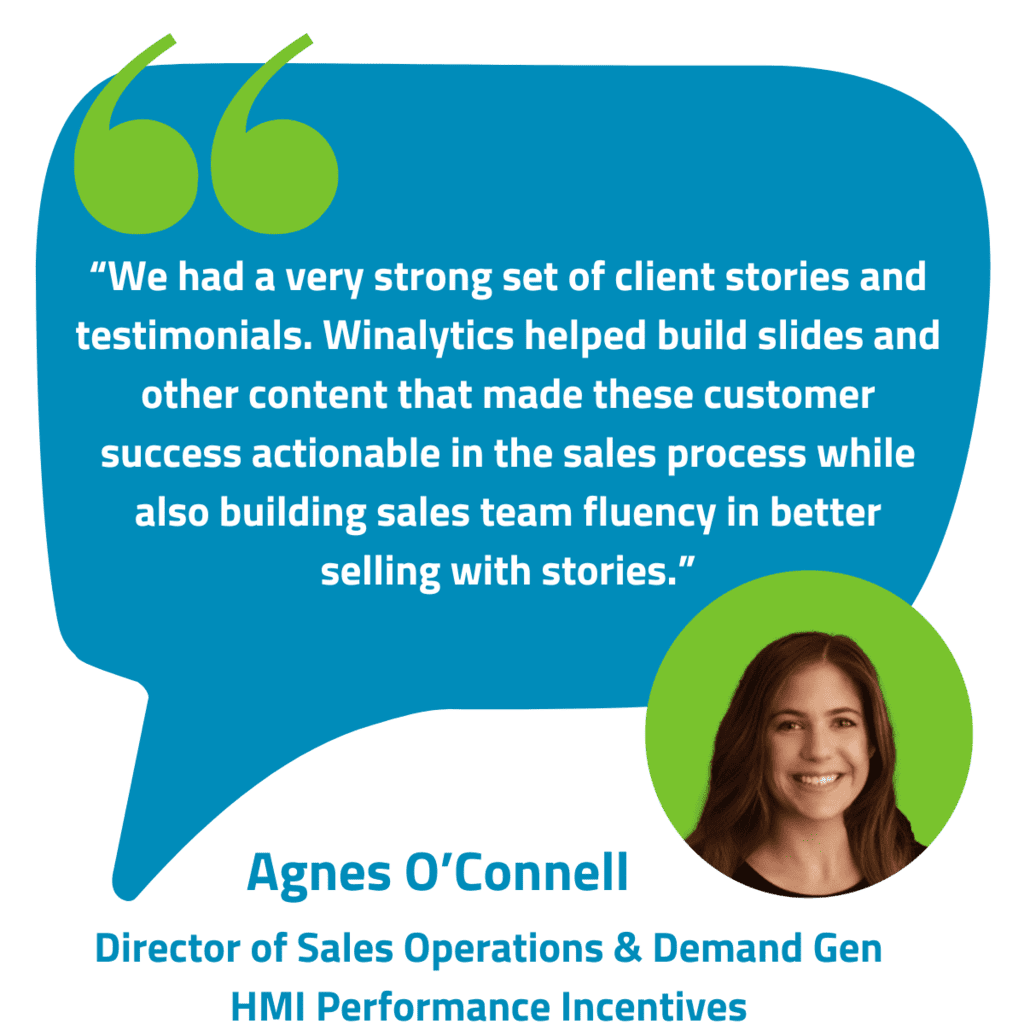 Timeframe & Deliverables
3 months of training and coaching

Weekly session with demand generation and prospecting team

Demand Gen & Prospecting Playbooks focus on your product use cases, buyer  personas, and market segments

Demand gen & prospecting audit

Content personalization by buyer goal, role, and market segment

Content mix across blogs, stories, ebooks, infographics, podcasts, etc

Content hierarchy connecting TOFU, MOFU, and BOFU engagement
Optional: On-going direct production of blogs, customer stories, ebooks, infographics
Specific Topics Covered
Using content to tell stories about buyer value and establish your differentiation

Creating a connected buyer journey across your website, demand gen efforts, and sales and CS conversations

Creating content to enable sales and customer success teams

Amplifying content themes across multiple content types and channels

Building a

content hierarchy

across TOFU, MOFU, and BOFU engagement
Content Strategy & Sales Enablement
Insights and Expertise

Transform your content strategy to transform buyer interactions. Shift from disconnected assets to a seamless value-driven pathway, amplify customer stories, and optimize content to guide the buyer journey.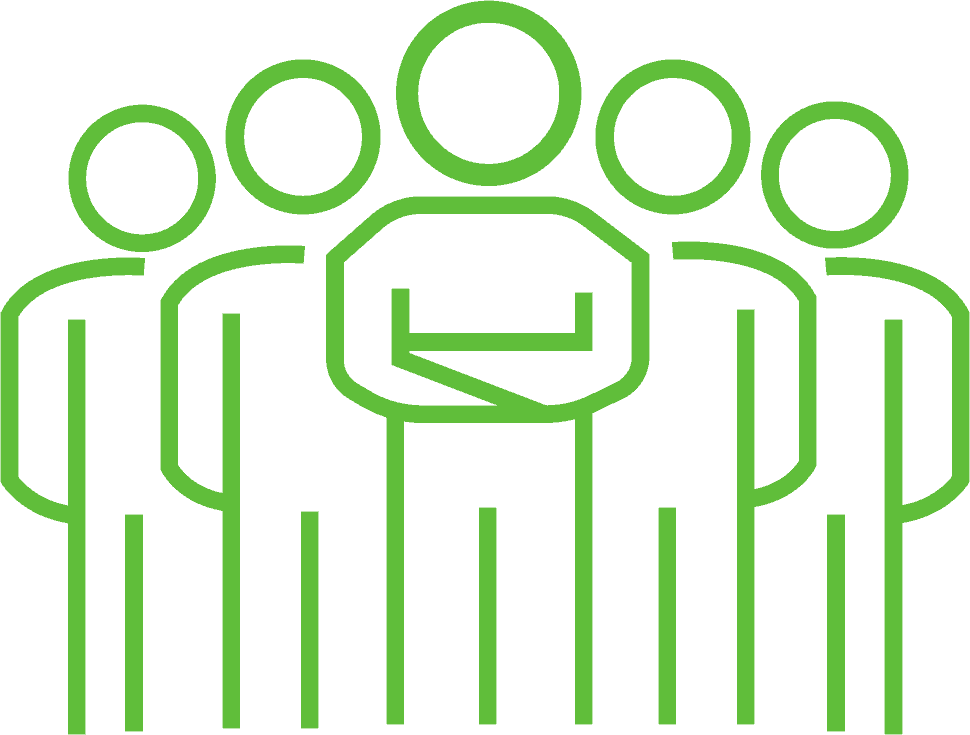 Your brand promise powers engagement across all your Go-To-Market teams, not just marketing. Get everyone working in synergy to tell meaningful stories that help you increase conversions at each step of your buyer funnel to drive more sales. 
Content Strategy & Sales Enablement
Sample Plays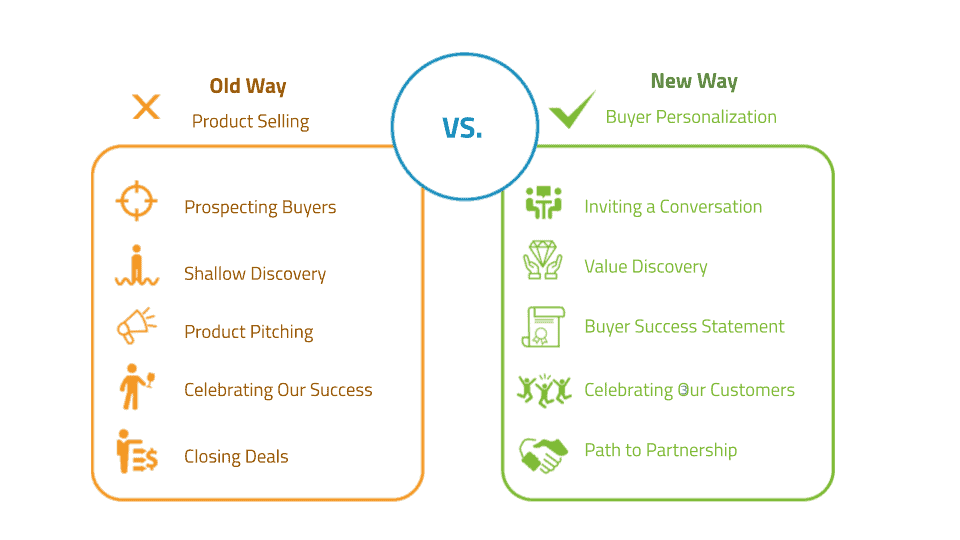 Old vs. New Buyer Journey
Rather than focus on your product, help your buyers understand how your product helps them be more successful. Help your buyers understand how your product can help them to increase revenue, reduce costs, decrease usage of staff or capital resources, reduce risk, or change a key process or experience.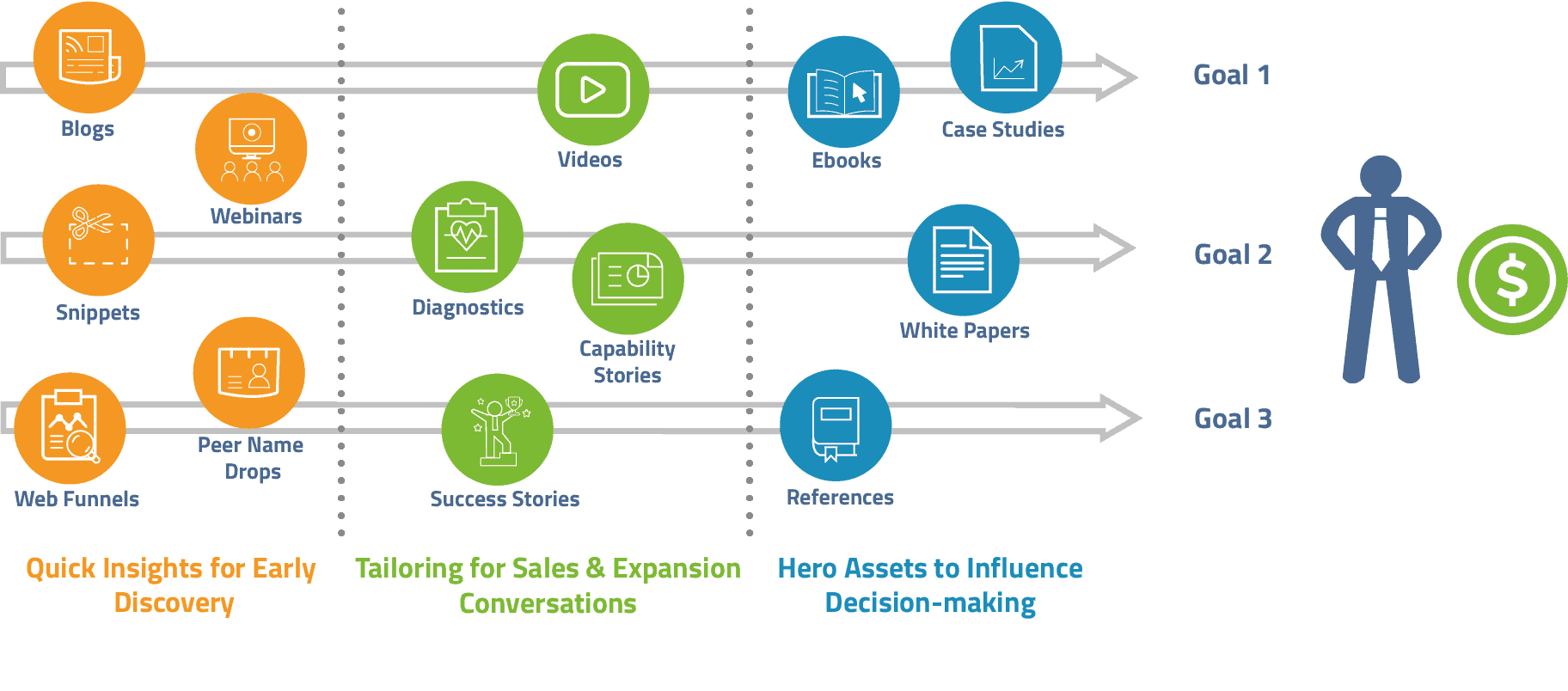 Content Pathway
Organize content not as individual assets but as content pathways aligned to key buyer goals. Content pathways connect the buyer journey on value across marketing, sales, and success.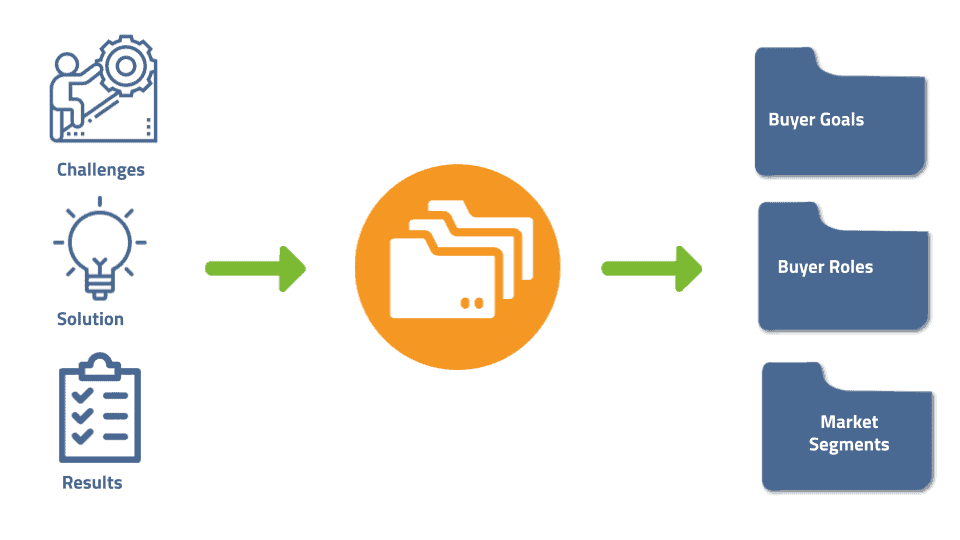 Success Story Matrix
Create a library of success stories by use case and industry that can be used to adapt in your presentations and content. 
"We made value-driven prospecting, selling, and account expansion a reality. First, we focused on how our product drives value. Then we built a skills development program to get everyone 'singing from the same hymnal' on this value-based approach."
Jonathan Bowman

, Head of Global Account Management,

Parsable