Increase 1st meeting to close won progression by 30% while reducing by 40% the time and cost of achieving broad initial team strength
Many early growth companies rely on an evangelical or individual selling model that hurts deal win rates, leads to high performance variation between sellers, and increases seller and sales leadership turnover as team members struggle to be successful.
Winalytics helps growth companies scale a repeatable selling model with:
Growth playbooks for 1st call execution, messaging tailoring, and deal momentum to closed won
Skills modeling and coaching to drive higher quality 1st meetings and faster deal progression
Segment KPIs & insights on the right mix of deals by market segments and buyer role to accelerate time to repeatable selling
Team growth planning with new seller recruiting and onboarding support as well as territory and compensation planning 
Weeks to Better Sales Execution
Winalytics work with team leads to better sales execution in weeks. In 90- to 120-days a repeatable sales plan will increase 1st meeting setting, deal progression and closed deals.
Value Pathways:
Identify your top buyer outcomes, ROI & a differentiated value prop
1st Meeting Playbook:
Qualify 1st meetings with critical goals, goal discovery, and a buying roadmap 
Tailoring Pathways:
Identify buyer value, outcomes, and ROI by market segment and buyer role
Deal Momentum to a Close:
Establish stakeholder priorities, know alternatives, build a ROI case
Segment insights:
Use segment KPIs to build a growth plan with the right mix of buyers
Skills Coaching Cadence:
Use playbooks and insights for skills coaching and team learning
Team growth plan:
Recruit and onboard the right sales and leadership talent while building a territory planning and comp strategy to maximize sales performance.
Commit to a Repeatable Sales Growth Model.
Focus on a shared sales model across the team, continual segment/buyer tests, and continuous skills coaching.

Traditional Selling
Sales Model
Individual selling model
Ad-hoc deal sourcing
Skills Model
Skills training focus
Ad-hoc performance management
Results
>12% 1st call to closed won
High seller turnover

Winalytics Selling
Sales Model
Shared selling model
Continuous segment/buyer tests
Skills Model
Continuous skills coaching
Consistent performance management
Results
<16% 1st call to won deal
40% lower time to top team
Why Growth Leaders Love Winalytics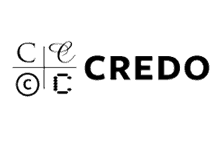 "Before Winalytics developed a repeatable sales model we had just one consistent producer. After Winalytics we had broad sales team strength which lead to more consistent sales production and revenue predictability."
Mike Sweet
CEO

"We were in the process of building a sales 'cookbook' to scale our sales efforts and team. Winalytics brought dedicated focus and expertise to dramatically accelerate this process."
Mark Atkinson
CEO
"Iron Tree leads the market for quality tree removal and maintenance services. Winalytics developed a sales playbook, scripts, and metrics that pushed the team to position our unique value."
John Cahill
Director of Sales & Marketing