Lead prospecting with buyer challenges and peer references
Most companies are spending more on prospecting and demand generation to achieve worse results. IDC has found that B2B teams require 150% more leads to get the same number of new opportunities and Salesforce has shown sellers have an over-reliance on low converting email outreach.
The quickest path to get to the more qualified buyers is to shift prospecting messaging from "product pitching" to a focus on a prospect's challenges while also committing to a cadence of email, vmail, call and social outreach.
Winalytics Prospecting Playbook increases quality new opportunity production an average of 45%+ from the same lead pool by focusing on inviting buyers into a value-added conversation focused on solving their top challenges.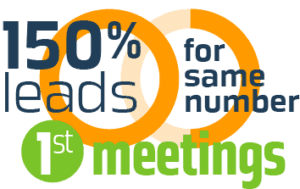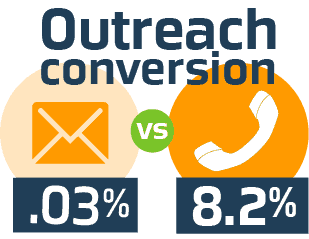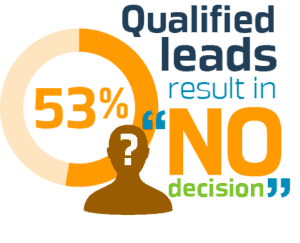 Playbook Tools
We help you drive prospecting productivity by building your prospecting teams skills for active marketing testing and providing a ton of value early in discovery while also developing a wide variety of prospecting campaigns cadences.

Prospecting as Market Sleuth
A Market Sleuth moves from "spray and pray outreach" to a prospecting test plan, developed quarterly, to find more ideal buyers by testing your value proposition in range of market segments and buyer roles.

Prospecting as a Trusted Advisor
Teams that prospect as trusted advisor commit to providing a ton of value in early discovery by leading with buyer challenges, thought provoking questions, and value-added content.

Agile Prospecting Campaigns
Agile prospecting campaigns accelerate 1st meetings while building your brand by inviting prospects into a value-added call in a 8-touch email, call, vmail cadence.

Smart Blast Campaigns
Smart blast campaigns allow you to qualify hundreds of prospects at once by identifying those prospects who engage with value-added content and transitioning them into agile outreach.

Peer Referral Campaigns
Peer referrals campaigns are the single highest conversion type of outreach and can be organized around direct relationships, LinkedIn connections, or segment footprints.
White Space Campaigns
White space campaigns increase upsell and cross-sell activity with sales and marketing partnering to collaborate on targeted prospecting to existing customers within the install base.