Digital Demand Gen: NECI's Impressive Growth Gains from building a New Digital Demand Generation Team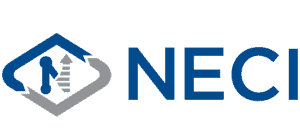 "We exceeded expectations for 2022. It was about building out the sales process and new demand gen capabilities. Without Winalytics' expertise and support, we would still be in a trial and error mode. It might have taken us a couple of years to figure it out on our own."
Engagement Highlights
Crafted a personalized value playbook linking persona-based approaches to an encompassing enterprise platform value proposition.

Achieved a 50% expansion pipeline increase, adding $1M value in 90 days through targeted strategies.

Reduced time-to-sales productivity, enabling 2 Account Directors to secure initial deals in 9 to 12 months, outperforming the previous 2-year standard.

Established a systematic account expansion process with playbooks that connected to specific manufacturing use cases and optimized reference selling.
Problem
In early 2022, NECI had set ambitious growth targets and had acquired new customers. To achieve higher market awareness and drive pipeline formation, they wanted to launch a digital Demand Generation Team. However, the company lacked internal capabilities in this area. There was no experienced Sales Development Representative (SDR) manager, SDR playbook, or experience in hiring and managing SDRs. 
NECI realized that their current approach of a one-size-fits-all strategy would not be sufficient for the next phase of growth and market expansion. Russell Jackson, VP of Growth Sales at NECI explains: "It was a part of our transformation, the way we go to market, the way we serve our customers. We operated in kind of a one-size-fits-all model prior to that. And we realized that was not the right strategy moving forward."
Solution
To address NECI's challenges and transform their go-to-market strategy, they engaged with Winalytics to help them to focus on building a digital team that would form the basis of a demand generation engine. 
The key components of the plan included:
Sequence Personalization:

Winalytics implemented personalized outreach sequences to improve the effectiveness of the team's outreach efforts.

Personalization Workshops:

Workshops were conducted to train the team on personalization techniques and best practices to engage prospects effectively.

Persona Targeting:

The digital team was instructed to target key decision-makers, including CMOs and COOs. They also reached out to plant leaders across different product portfolios, focusing on higher C-suite individuals.

Building the SDR Organization:

Winalytics assisted NECI in hiring and building the SDR team, ensuring they had the right tech stack, and developing outbound campaigns.

Industry Research:

The team was encouraged to keep learning about their industry and "think like the customer" to understand their problems and resource constraints.

Manager Coaching:

Winalytics coached the SDR manager to effectively lead and guide the team, ensuring they were aligned with the organization's goals.
"It was about hiring and building the team, but it was also ensuring we had the technology in place to enable them to be successful. And then it was the execution of a successful outbound campaign. Winalytics was hugely instrumental in getting that support up for us," Russ says.
Results
The partnership with Winalytics resulted in a significant impact on NECI's demand generation efforts. Within six months, the following results were achieved:
Rapid SDR Team Establishment: The SDR team was rapidly spun up, consisting of three members, and the culture of "opening the top of the funnel" was successfully built for Account Executives (AEs).
Meeting and Opportunity Growth: In the first quarter of implementing the new strategies, the SDR team made 5,124 calls, emails, and LinkedIn outreaches, adding 653 prospects. They achieved approximately 30 follow-through connects/meetings, converting 10 of them into opportunities.
Revenue Impact: The opportunities generated amounted to $330,000 in value, which annualized to $1.32 million. This significant contribution from the digital Demand Generation Team played a crucial role in helping NECI achieve or exceed their targets for 2022.
"So we are at or above plan. We exceeded expectations. . . It was about building the sales process capability and pulling it out," Russ says. NECI successfully surpassed their growth goals and attained exceptional results, positioning the company for continued success in the future. Russ continues, "Without Winalytics help, we would still be in a trial and error mode. We could still be trying to figure it out and not getting what we want to have the goals."