Revitalized Sales Strategies: How Ascend Learning Used Value-Based Selling to Break Through in a Commodity Market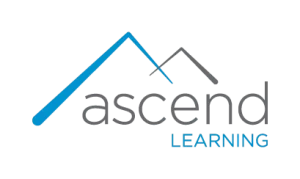 "We were facing the challenge of bringing five different sales teams into a single organization while also managing our way through a global pandemic. We partnered with Winalytics to implement their revenue acceleration framework and achieved record setting growth the following year, exceeding our annual plan by over 9%."
Engagement Highlights
Integrated five different sales teams into a single, high-performing sales organization

Shifted from a product-driven to a value-driven selling approach to differentiate from competitors, increase cross-selling across product lines and deepen account value

Achieved a record setting growth year despite a global pandemic and exceeded annual plan by over 9%
Challenge
Ascend Learning's Professional Group is a $150M revenue organization that offers curriculum and digital learning tools for professional education. The professionals they serve include first responders, public safety professionals, personal trainers, nurses and healthcare professionals.   The company operates in a mature and very competitive market with lots of product alternatives offered by major publishers like Pearson, Cengage, Elsevier and others.
Phil Charland joined Ascend to bring together five different sales teams into a single integrated sales organization that could compete at a different level.  Phil and his sales leadership team committed to training the team on a more value-driven approach to selling as a way to differentiate their selling from competitors, increase cross-selling across product lines and deepen account value.
The sales leadership team knew that the team needed to get a lot better at buyer discovery to move beyond talking about book titles and begin focusing on those titles connected to instructional goals.  They also needed to get better at positioning value across marketing, sales, and customer service to support opportunities for faster account expansion.
Solution
Winalytics worked with the Ascend sales team to identify key sources of buyer value created and supported by Ascend curriculum offerings. These included support for learner assessment and skills measurement, increasing test pass rates, creating new instructional modalities like flipped classrooms or simulation-based learning to support remote instruction, as well as buyer-specific customizations.
For each buyer goal, Winalytics helped the team to develop a targeted set of discovery questions.  The team was then trained to start each buyer conversation focused on current instructional and curriculum goals as well as confirming the buyer's goals for the call that day.   Value-driven selling starts with strong questioning.  Team members were also encouraged to do discovery on two, three, or even four different buyer goal areas and then document these in a follow up email.
Winalytics also worked with the sales enablement team on connecting value positioning across marketing, sales, product and customer service. Responding to the need for stronger virtual engagement, the sales enablement and marketing team produced a range of webinars, videos, and virtual book fairs aligned to the buyer goal areas that were working for the sales team.
With the support of new playbooks, the Ascend team worked to ensure that good value discovery and value confirmation were built on a foundation of collaboration between sales, marketing, and customer success to develop content assets that provided evidence of their capabilities. Marketing typically leads on developing those content assets, but the content assets became much more relevant for buyers with direct input from the sales and customer success team members that work with buyers every day.
Finally, they created the expectation that the sales team capture all goals discussed in a buyer conversation, not just the purchasing goal. Customer service has always been a great strength and differentiator for Ascend Learning. By expecting that their sales team members would capture all goals discovered in the sales process in their notes, they could also turn customer success into a growth driver.
Results
Within a year of working with Winalytics, the Ascend Learning team achieved a record breaking sales year. Despite a global pandemic, the Ascend team exceeded its annual plan by over 9%. Phils credits the new approach to discovery along with a focus on connecting value across marketing, sales and customer service with helping to achieve these results.