Sell forward your already proven buyer impacts
In a noisy market environment, sellers now typically are engaging larger groups of 6+, deeply informed buyers and have less than 20% of the entire buying process to quickly communicate their company's value, impact, and differentiation.
The most effective way to engage and build buyer momentum is to focus on selling forward outcomes a company has already "proven" with other similar buyers.
Winalytics Buyer & Segment Outcomes Playbook helps sellers cut through market noise with company specific-unique value messaging focused on documented buyer impacts by market segment, buyer role, and identified area of value.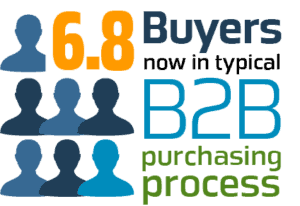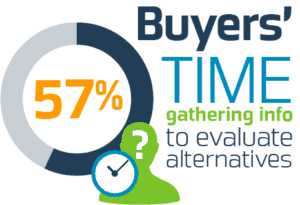 Playbook Tools
We "document" buyer and segment outcomes through written and spoken success case studies, segment footprints, secondary research, and/or thought leadership blogs.  We link buyer outcomes and value bundles to focus how we land and expand new customers.

Written Case Studies
Written case studies can be used to present the full lifecycle of a customer relationship, the mechanisms to drive outcomes, and buyer research that documents outcomes.

Spoken Success Cases
Spoken success cases capturing in two- to three-sentence outcomes for customers in different buyer segments can quickly build buying energy into a sales conversation.

Segment Footprint
Building short lists of 6 to 8 key customers in each target market segment builds buyer familiarity to support reference selling in prospecting outreach and sales conversations.

Secondary Research
Leveraging quick summaries of available market research from secondary sources is a great to build external validation and help customers understand the challenges your company solves.

Thought Leadership Blogs
Short blog posts with key insights from your product impact and customer onboarding processes is a very tangible way to communicate your value in bite-size pieces.

Building Value Bundles 
Written case studies, spoken success cases, and blog posts can all help identify the bundles of customer value that should inform land and expand account deepening.