While value pathways create the overarching philosophy on delivering buyer value across sales, marketing, and success, it is playbooks used by each of these teams within the revenue organization that guide buyer-facing interactions.
Playbooks put value pathways into practice by:
Suggesting specific actions for each buyer situation.   

Capturing and socializing team best practice 

Supporting practice and repetition to build skills 

Provide flexibility for team members to find their own voice.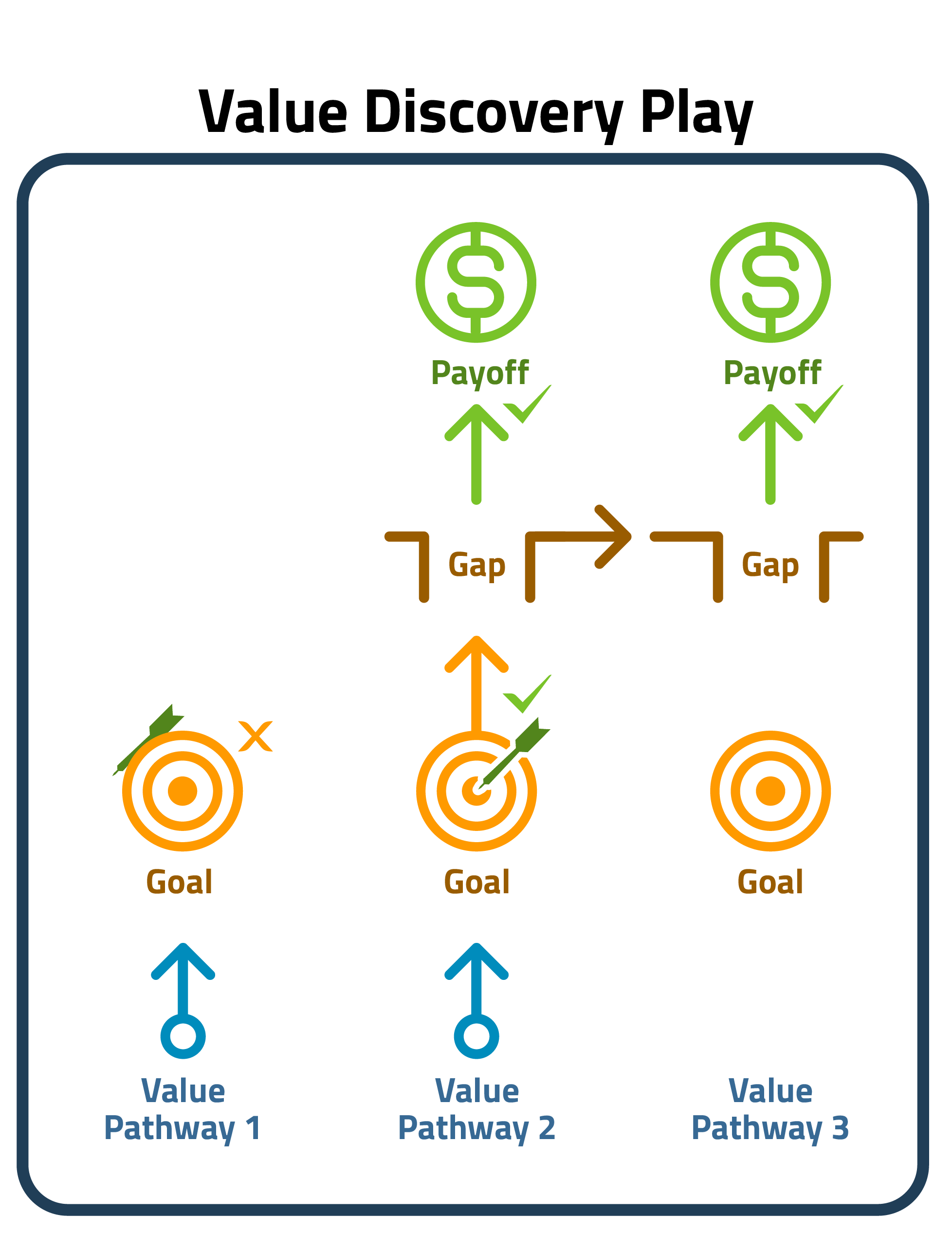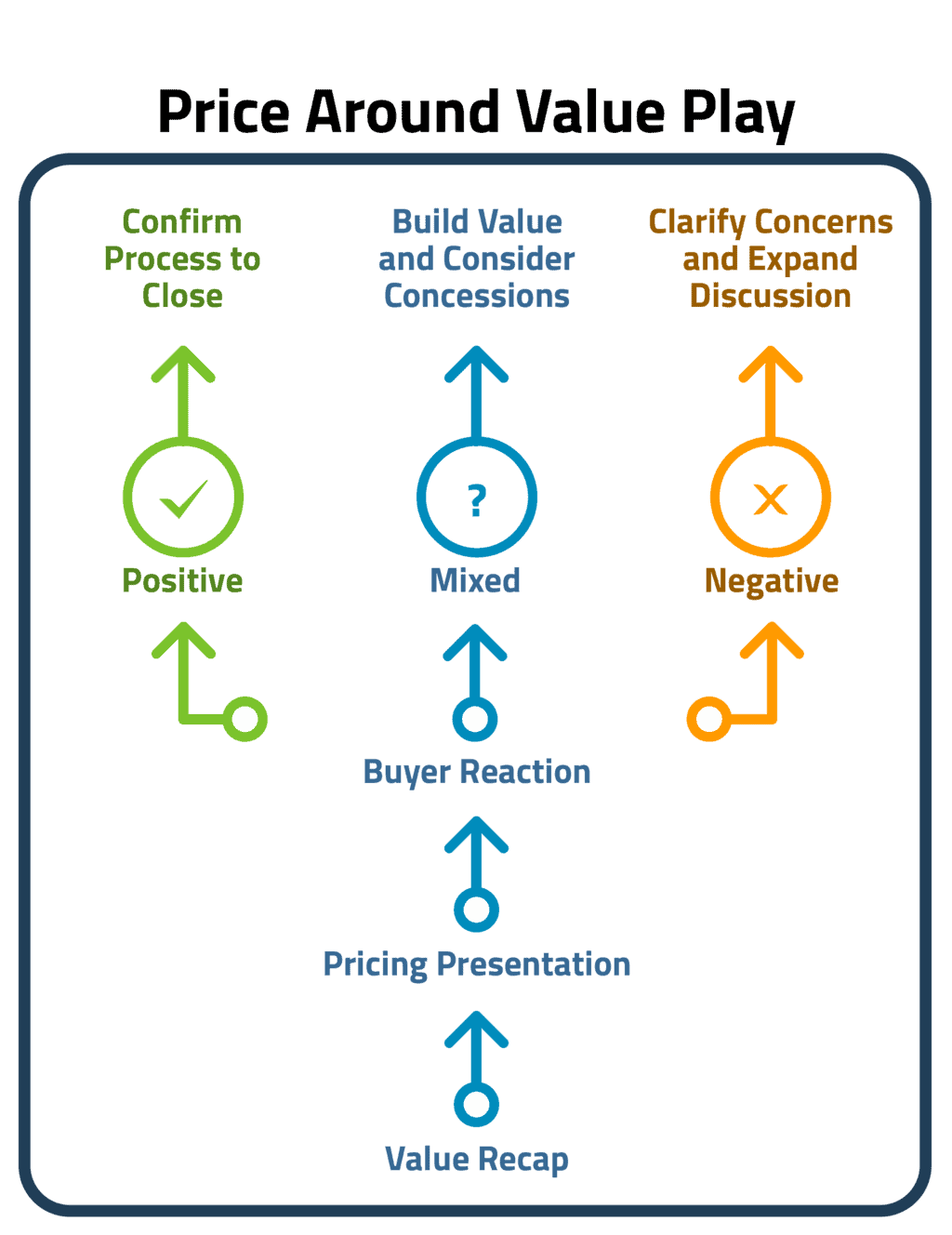 Deliverables
Playbook sessions localize tools to company's buyer, market, team
Playbook tools guide each type of buyer interaction across sales, marketing, and customer success
Team trainings used to introduce and revise playbook tools
Direct application in buyer interactions builds skills and optimize tools

Timeframe
Immediate revenue impacts from application to buyer interactions
2-3 months to fully test and optimize each playbook