Find the most efficient path to 8-10 of the same deals
Early stage companies often do not have a methodology to prove or disprove a market opportunity prior to making significant sales, marketing, and product investments.
Winalytics helps early stage companies build their most efficient path to market with:
Growth playbooks that position value, support high impact prospecting, qualify 1st meetings, and build deal momentum
Embedded sales execution to drive quality 1st meetings, qualify and progress deals and support deal wins
Market fit insights through testing on key messages, market segments and buyer personas to find highest fit
Go-to-market execution with continuous adjustments in primary and secondary markets to support scaling growth
Weeks to Market Fit Impact
In weeks Winalytics will increase your pace of quality 1st meetings. In 90- to 120-days we will provide market and segment fit insights to support a capital efficient growth plan.
Value Pathways:
Identify testable buyer outcomes, ROI impacts & unique value
Prospecting Playbook & Tests:
Use 8-touch email, call, vmail campaigns to run market tests
Prospecting & Sales Execution:
Drive and run 1st calls to test messages by segments / buyers
1st Meeting Playbook:
Qualify 1st meetings with critical goals, goal discovery, and a buying roadmap
Prospecting & Sales Skills:
Ongoing coaching builds skills to drive deals and pipeline
Market Fit Insights:
Leverage prospecting and 1st call KPIs to identify areas of highest fit
Ongoing growth execution:
Prospecting, sales execution and growth insights for primary and secondary markets leads to the most capital efficient path to scale growth.
Commit to Capital Efficient Early Growth.
Use your scarce resources well by committing to structured market tests and to internalizing market learnings.

Traditional Early Growth
Market Engagement
Focus on company's product & the company story
Sales Model
Ad hoc outreach makes it hard to identify repeatable deals
Results
Non-repeatable deals lead to higher spend and burn

Winalytics Early Growth
Market Engagement
Focus on known challenges, buyer outcomes, and ROI
Sales Model
Segment & buyer tests lead to repeatable deals
Results
50% less capital to get to repeatable deals
Early Stage CEOs Love Winalytics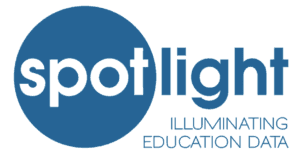 "Winalytics conducted a low cost, 4-month test of the higher education market for us. They quickly identified we aligned to a known pain point, but needed stronger ROI evidence to support consistent purchasing."
Mike Fee
Co-founder and COO
"Winalytics moved us from early success to an industry leadership position by using disciplined testing to refine our market entry strategy in one market segment after the next."
Guy Hart
President & CEO

"Winalytics transformed our sales messaging and buyer qualification to help us achieve a critical mass of customers in the 4-year public university segment."
Drew Magliozzi
CEO & Co-Founder